If customer elects to perform the setup, then a
PDI (Pre-delivery Inspection)
and Full Maintenance MUST be completed by customer prior to issuance of MSO Title. This step is required by all Dealerships in the USA. Failure to perform and submit the PDI will void the Warranty.
All Vehicles come with a 90 day Limited Warranty from the Manufacturer. Optional Extended Warranties are available. No warranty, express or implied is provided by Gokarts USA. Any warranty offered by a manufacturer is from that manufacturer and not from GokartsUSA. GokartsUSA will assist any customer should a warranty issue arise. For products whose manufacturer offers a warranty, that warranty shall cover defective Parts Only and not labor. Warranty does not cover shipping. All warranty procedures that the manufacturer requires must be followed, no exceptions. Any part or accessory that is covered by a warranty MUST be returned to the manufacturer for inspection BEFORE an exchange can be issued. Customer pays for shipping of parts to and from the manufacturer. Contact GoKartsUSA for details and further instructions if you think you have a warranty situation BEFORE you do anything. Any warranty that comes with a vehicle spells out the warranty and time periods. If you have any questions call GoKartsUSA and we will help with the warranty.
MEMORIAL DAY SALE:

$1,288.00

Retro style with modern technology, the BMS V9 Evo captures the essence of Italy's Vespa & Lambretta. Elegant curves to make the most humble of men blush. Rear trunk, remote start and anti-theft system
MEMORIAL DAY SALE:

$1,349.00

sorry, item discontinued 16" Wheels and Large Tires means more stability for Big Guys. 88mpg, 150cc 4-Stroke Engine, CVT Automatic Transmission, Shaft Drive, Top Speed 57 MPH, Dual Anti-Lock Disc Brakes, Rear Trunk, Anti-Theft Alarm System
MEMORIAL DAY SALE:

$1,379.00

Sorry, this item is discontinued. Touring Scooter with Remote Start, Anti-theft Security System, Anti-Lock Dual Disc Brakes, Windshield, Stylish Touring Trunk and the list goes on
MEMORIAL DAY SALE:

$1,388.00

BMS Bemine Moped Scooters: A High Quality 150cc Scooter priced below many 50cc models. 84mpg, 57mph, 150cc, CVT Automatic Transmission, Shaft Drive, Large Tires, Performance Carb. BMS Scooters are unsurpassed in terms of Quality, Performance and Price
MEMORIAL DAY SALE:

$1,388.00

Heritage 150cc Scooter has the popular Vespa body design and beautiful chrome details. This scooter that classic Italian look, but with contemporary technology. Arrives fully assembled, just install mirrors, and charge battery. CARB certified
MEMORIAL DAY SALE:

$1,449.00

This model has been replaced by the Kerrigan 16" Wheels and Large Tires means more stability for Big Guys. Air-Cooled 200cc 4-Stroke Engine, Fully Automatic Transmission, Dual Disc Anti-Lock Brakes, Latest Body Design, Large Trunk
MEMORIAL DAY SALE:

$3,088.00

BMS TBX260-EFI Scooter, Unique body design, Big bright headlights, Extra large windshield, Remote starter, Anti-theft Security System, Dual Disc Brakes, and MANY MORE Great Features



Don't miss our Taco Minibikes - click here!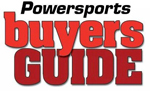 Honda GX160/200