If customer elects to perform the setup, then a
PDI (Pre-delivery Inspection)
and Full Maintenance MUST be completed by customer prior to issuance of MSO Title. This step is required by all Dealerships in the USA. Failure to perform and submit the PDI will void the Warranty.
All Vehicles come with a 90 day Limited Warranty from the Manufacturer. Optional Extended Warranties are available. No warranty, express or implied is provided by Gokarts USA. Any warranty offered by a manufacturer is from that manufacturer and not from GokartsUSA. GokartsUSA will assist any customer should a warranty issue arise. For products whose manufacturer offers a warranty, that warranty shall cover defective Parts Only and not labor. Warranty does not cover shipping. All warranty procedures that the manufacturer requires must be followed, no exceptions. Any part or accessory that is covered by a warranty MUST be returned to the manufacturer for inspection BEFORE an exchange can be issued. Customer pays for shipping of parts to and from the manufacturer. Contact GoKartsUSA for details and further instructions if you think you have a warranty situation BEFORE you do anything. Any warranty that comes with a vehicle spells out the warranty and time periods. If you have any questions call GoKartsUSA and we will help with the warranty.
| | |
| --- | --- |
| | Sand Sniper 150 Buggy. Front Bumper, Windshield and 3 Top Lights included FREE. CARB Approved for California. On sale for a limited time |
You Save:

$3,200.00 (33 %)

CARB Certified Ranch Pony 500 delivers 4WD High Performance features at an affordable price. Great choice for work or play. 493cc, Hi-Low Automatic Transmission, Independent Suspension for a smooth ride. Move over Rhino, Ranch Pony is here
You Save:

$1,366.00 (15 %)

CARB Approved for California 26" Monster Tires, 5-SPEED 1000cc EFI, Liquid Cooled, Manual Transmission with Reverse, Shaft Drive, Rear Differential, Aluminum Alloy Wheels, Windshield, Lights, Turn Signals, Horn, Roof Lights
You Save:

$3,000.00 (27 %)

CARB Approved for California 4-SEATER BEST BUGGY IN USA!! 26" Monster Tires, 5-SPEED Manual Transmission with Reverse, 1000cc EFI, Shaft Drive, Aluminum Wheels, Electric Winch, Windshield, Lights, Turn Signals, Horn, Running Lights
FREE SHIPPING

ON ALL VEHICLES continental US only (learn more)

BEST BUYS:
TrailMaster Gokarts
Top Kids Go Karts
Top Products for KIDS
Top Race Karts
Top 150cc Buggies
Top 250cc Buggies
Top 800cc Buggies
Top 1100cc Buggies
Best Kids Gokart...
with electric start, remote control, speed control
Best Mid Size Buggy
Best 150cc Buggy
Best ATVs
Best Dirt Bikes
Hot Taco Minibike Kits
Taco Minibike Showroom
Taco Photo Gallery
Frijole Minibike Kits
Red Devil 22 Minibike
Red Devil Frijole
Best 300cc Buggy
Best 400cc Buggy
Best 1000cc Buggy
Best 1100cc Buggy
Best Side by Sides 4WD
Top Scooters, Small Bikes
Road Rocket Bike $379
Road Rocket Gokart $532
Mini Bike Kit $298
Cheap Minibike $495
Toddler Bike $109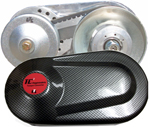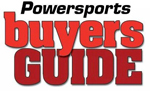 Honda GX160/200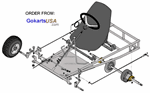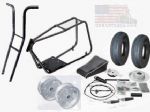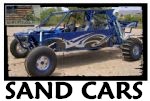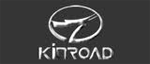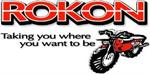 Search for a Shopping List, Wish List or Gift Registry

A GIFT REGISTRY is great for Birthdays, Graduations or Special Occasions. Let your Friends and Family know what you want and they can all chip in for your gift!