MECHANIC:
If you are a new enthusiast, welcome to the exciting world of Powersports. You should know that powersport products require substantial mechanical support to uncrate, setup, adjust, maintain, repair and upgrade. This support is required on an ongoing basis. These activities apply to a used product as well as an item brand new out of the box. We strongly recommend that a qualified mechanic perform the setup and all other mechanical operations to keep you product operating properly and safely. Gokarts USA does not provide mechanical services and labor is not covered under manufacturer's warranty under any circumstances. Additionally, manufacturers may require proof that a product was setup by a qualified mechanic in order to provide warranty coverage.
If customer elects to perform the setup, then a
PDI (Pre-delivery Inspection)
and Full Maintenance MUST be completed by customer prior to issuance of MSO Title. This step is required by all Dealerships in the USA. Failure to perform and submit the PDI will void the Warranty.
WARRANTY:
All Vehicles come with a Limited Warranty from the Manufacturer. Optional Extended Warranties are available. No warranty, express or implied is provided by Gokarts USA. Any warranty offered by a manufacturer is from that manufacturer and not from GokartsUSA. GokartsUSA will assist any customer should a warranty issue arise. For products whose manufacturer offers a warranty, that warranty shall cover defective Parts Only and not labor. Warranty does not cover shipping. All warranty procedures that the manufacturer requires must be followed, no exceptions. Any part or accessory that is covered by a warranty MUST be returned to the manufacturer for inspection BEFORE an exchange can be issued. Customer pays for shipping of parts to and from the manufacturer. Contact GoKartsUSA for details and further instructions if you think you have a warranty situation BEFORE you do anything. Any warranty that comes with a vehicle spells out the warranty and time periods. If you have any questions call GoKartsUSA and we will help with the warranty. see the Manufacturers Warranties
HELP REQUEST:
Many routine requests can be handled in the Customer Service section of our website. If you feel you may have a support or warranty situation, please complete a Help Request in the customer service section of our website. Follow the instructions completely and give us a call after you submit your Request.
NOT STREET LEGAL
Gokarts and Minibikes are NOT STREET LEGAL.
Quantity Discounts
| Quantity | Amount |
| --- | --- |
| 2 to 3 | $4,670.00 |
| 4 to 6 | $4,663.00 |
| 7 to 9 | $4,638.00 |
| 10 or more | $4,613.00 |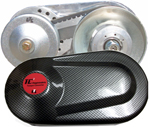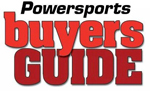 Honda GX160/200